How To Inject Some Happy Into Your Workplace (And Why Your Productivity Depends On It)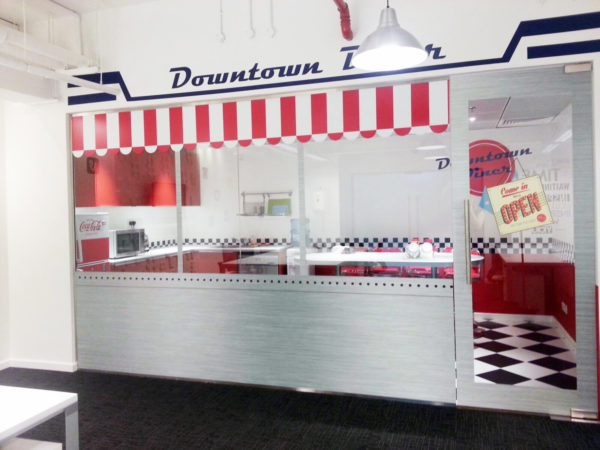 Happy employees are at least 12% more productive – that's a factoid discovered by the Gensler Workplace Survey.
And while any business owner worth their salt should want happy, engaged humans in their lives, it's worth knowing that investing in a little employee wellness makes good business sense too. Now, you don't have to go all Google on them (a rooftop bar and an office slide might be a little over budget), but there are many ways to create a stimulating environment at a relatively low cost.
1. Spruce up the place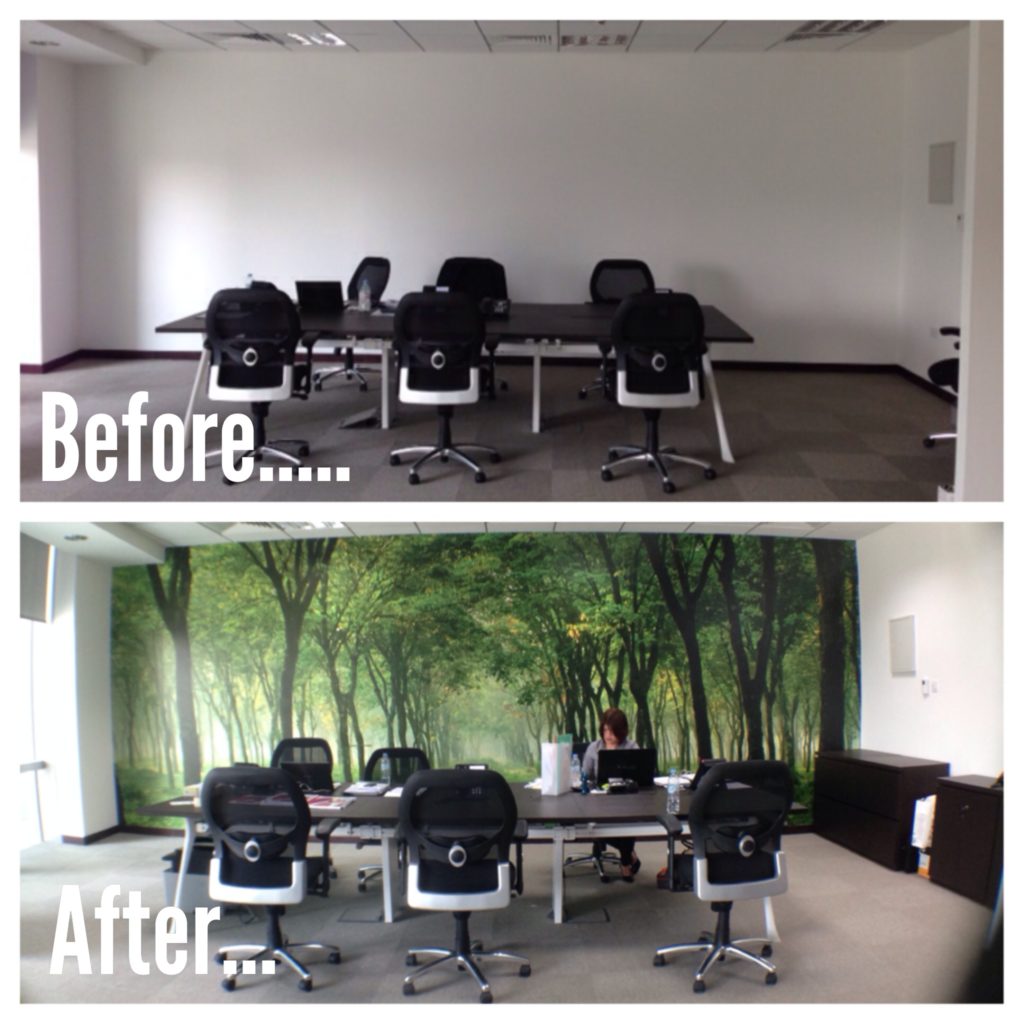 Splash a little (or even better – a lot of) colour around the office with some bright block paintwork or a funky, colourful decal that covers an entire wall. Get creative and transport your employees with a woodland frieze or a mountain vista.
2. Colour me creative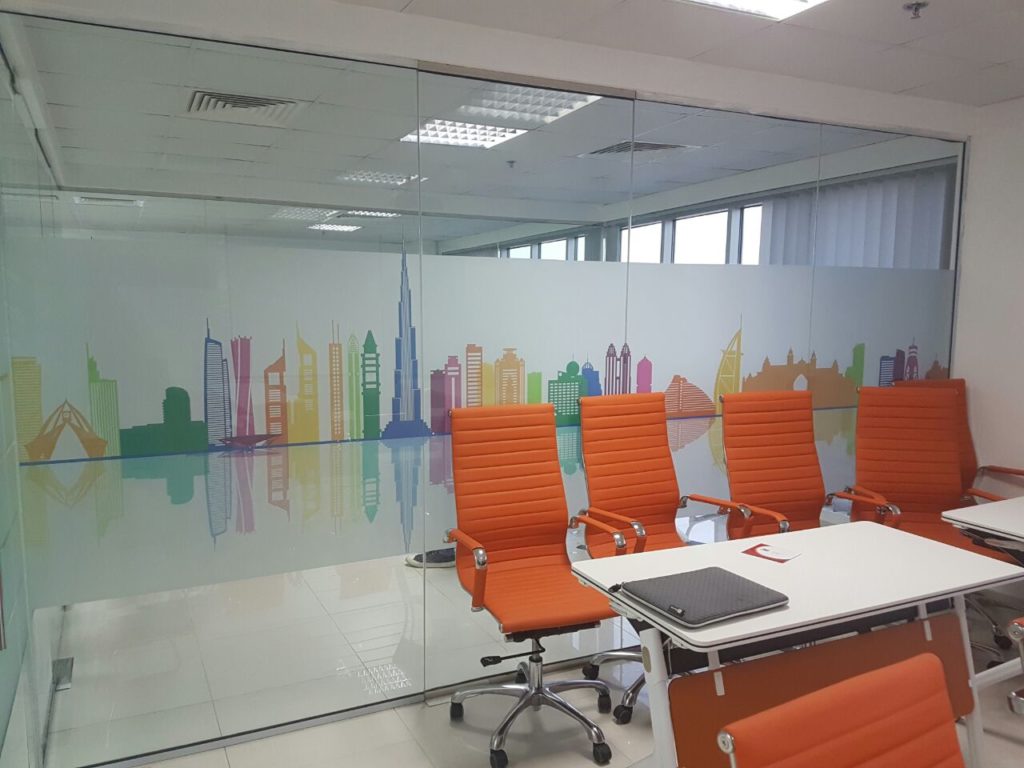 Be smart when it comes to choosing colours for your décor. Blue is associated with openness and encourages brainstorming, while green connotes nature and growth to encourage creativity. Yellow is great if you want to encourage lively sociability, while white – associated with headaches and apathy – is best avoided.
3. Teamwork makes the dreamwork

A little motivational messaging goes a long way. Tell your workers how wonderful they are every day with some R-E-A-L-L-Y B-I-G words of wisdom scattered around the office!
4. Flex it up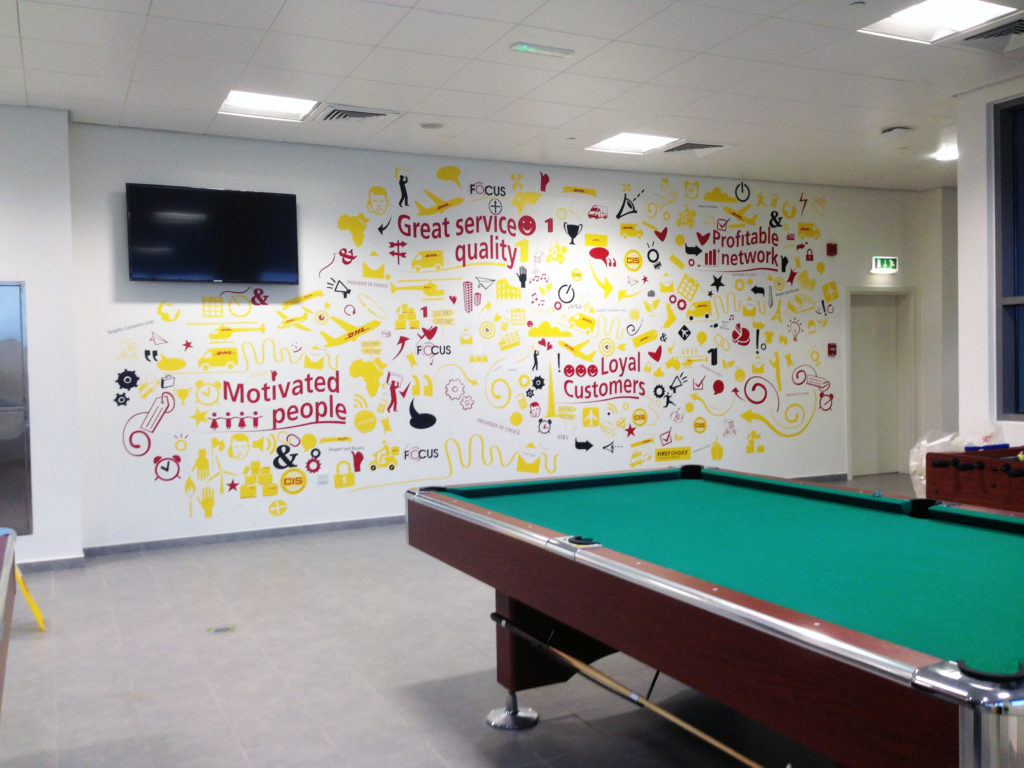 Employees given greater choice in where and how they work are more satisfied, and therefore offer higher levels of innovation and performance (another nugget of wisdom). Create flexible workspaces for your employees that double up meeting rooms as social spaces, private nooks and collaboration stations. You can use innovative furniture to offer a variety of environments.
Need more convincing? Picture above was taken at the DHL office in Dubai. The logistics company DHL has been named the best place to work in the UAE for four years in a row, by Great Place to Work, leading a list of 24 companies from around the country.
E-Walls Studio specialises in creating stimulating environments in all kinds of workplaces, from multi-national corporations to SMEs. Get in touch to discuss how we can help you get workplace happy.