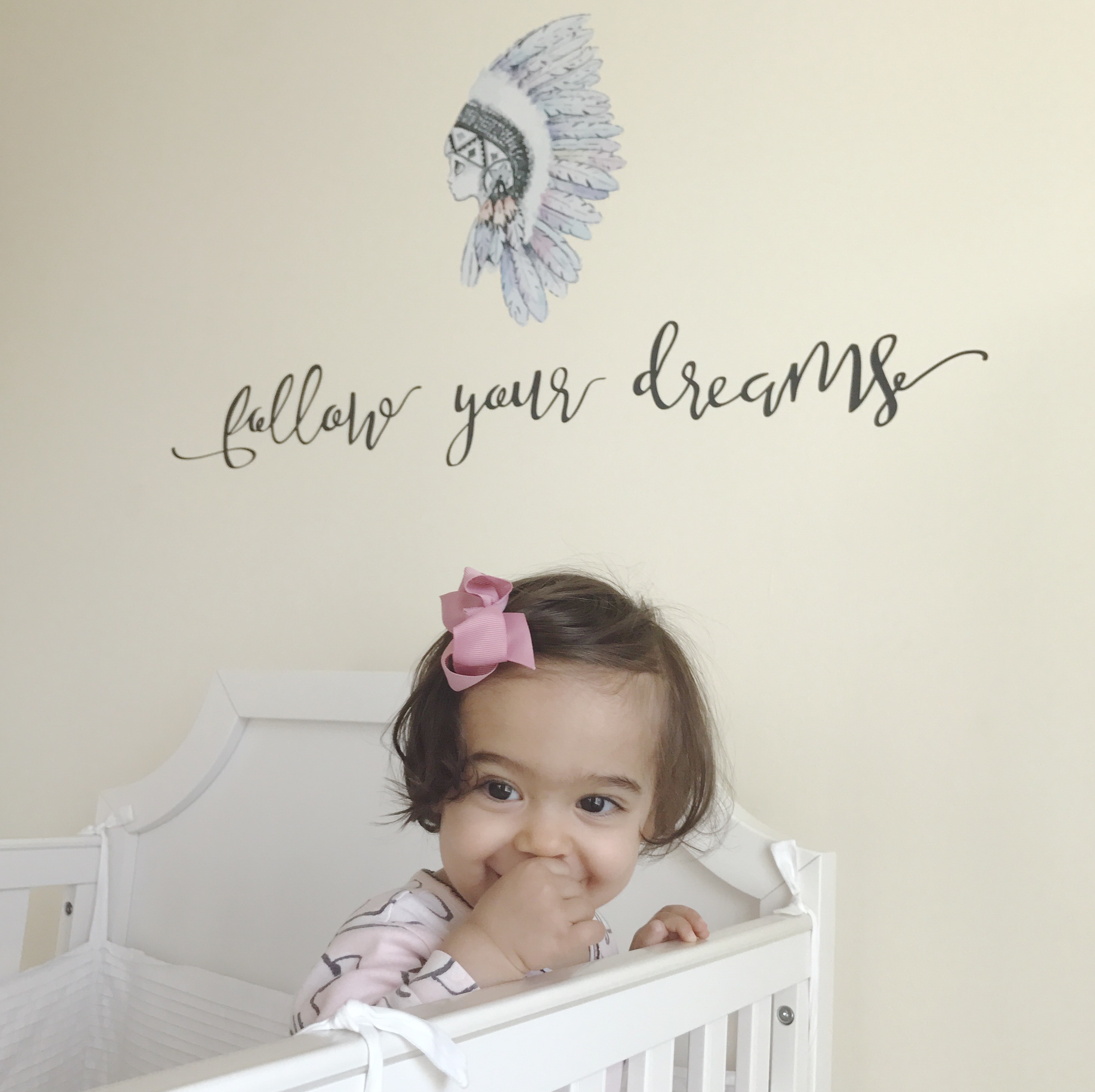 "I met Lilliam quite recently. And all I can say is that I had the chance to meet the right person at the right moment. Lilliam runs E-Walls Studio here in Dubai. I had heard of E-Walls Studio before and knew that they were selling vinyl wall stickers. Little did I know however about the fact that they offered the possibility to create your very own, personalised sticker design!
When I was talking with Lilliam, I mentioned my little one's upcoming first birthday and my idea to create a trendy and unique play kitchen for her. With marble work surface and stone wall. She loved the idea and, the next day, I had a design proposition for the marble print sticker in my inbox. It was that easy. All I had to do is confirm the dimensions. The result is stunning and the sticker was super easy to apply!
It is also Lilliam who helped me create Maëva's second birthday gift. It was supposed to be a simple drawing I made for her. A drawing of how I see her. Free. Colourful. And wild. But, thanks to Lilliam, it became a wall sticker for her room.It is the first thing Maëva sees in the morning when she wakes up. And the last thing she sees at night. And every time she looks at it, it gives me this special feeling. This is you. This is how I see you.
To create the sticker, I simply scanned my drawing and handwriting, sent it to Lilliam, together with the dimensions I had in mind, and voilà. It took only a few days to receive the sticker and about an hour more to stick it to the wall.
I absolutely love it. And I don't think you need to be Picasso to put your drawings on the wall. It's simply nice to be able to tell your little one: I made this. For you.
I actually hesitate to send Lilliam some of Luca's drawings as well."
Source: https://ourbigdubaiadventure.com/mama-life/the-women-behind-my-daughters-wonderful-first-birthday