The best medicine: interior design ideas for hospitals and clinics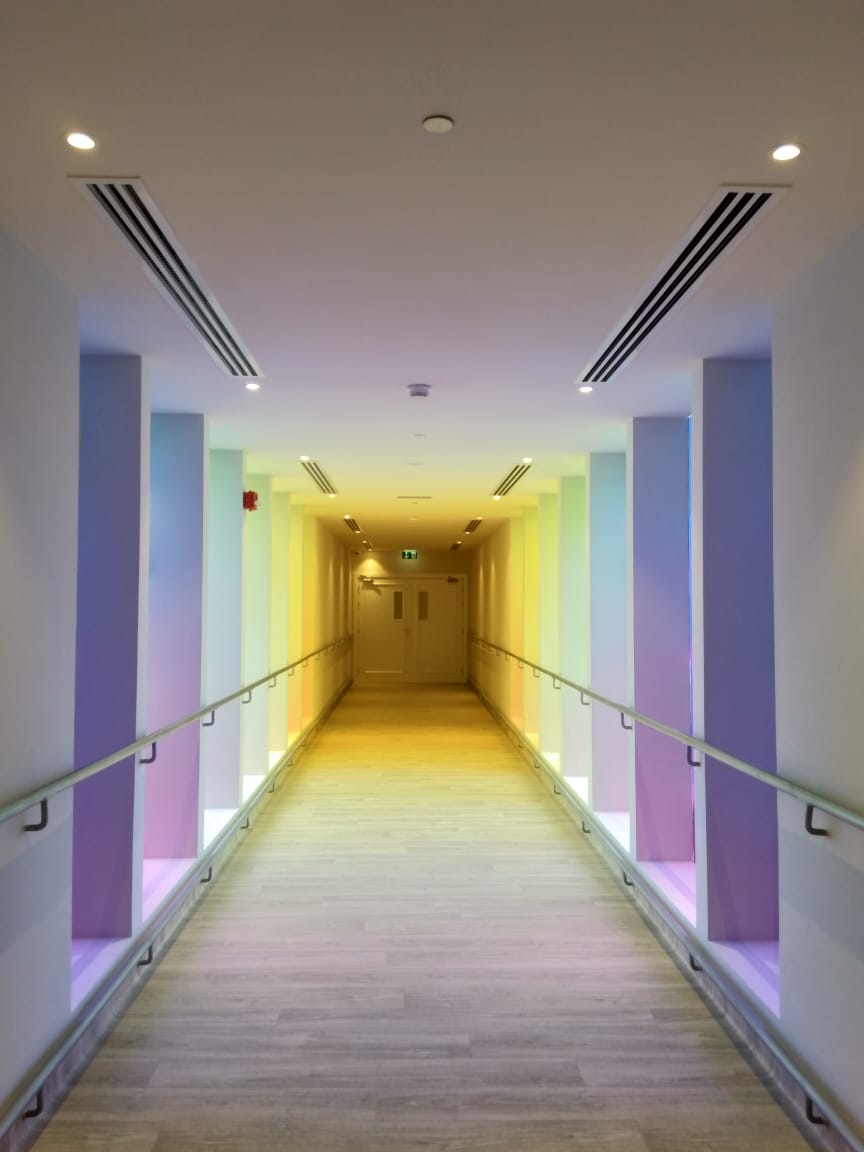 There's a lot more to patient care than the service they receive. The minute they walk into your medical or dental centre, they need to feel comfortable, relaxed and trusting – or they ain't coming back. The healthcare environment you create is the foundation of your relationship with your clients, so here's some (vaguely scientific) medical décor ideas to make sure your clinic is anything but clinical.
Keep calm and make an appointment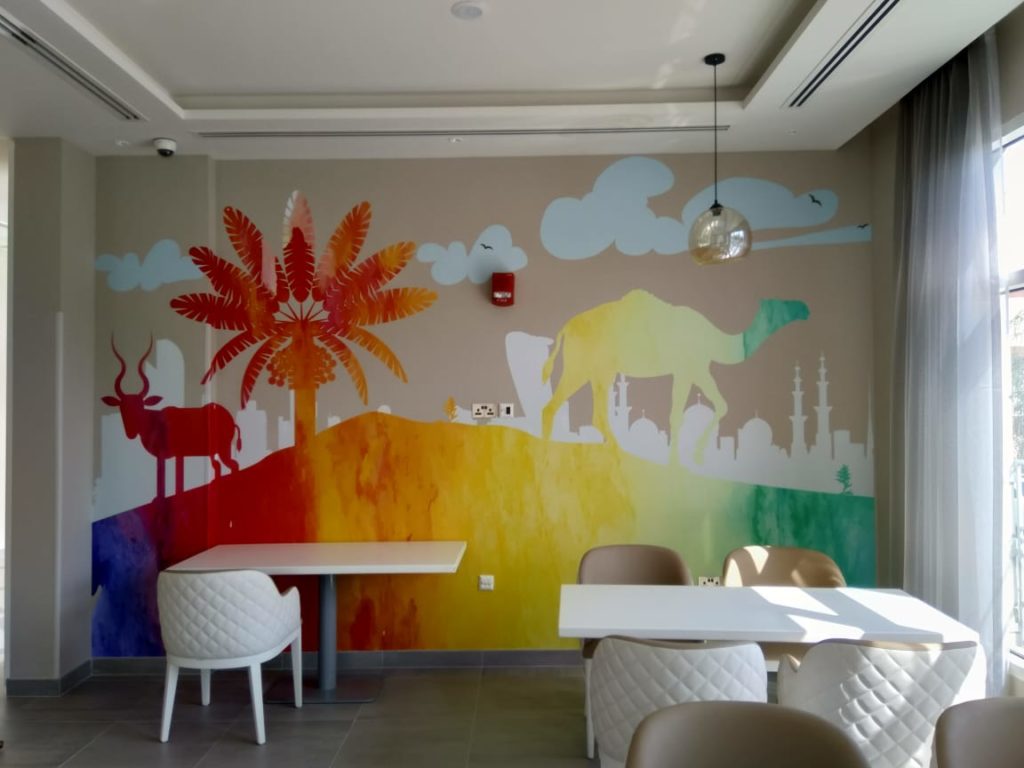 Anxiety about going to the doctor or dentist is real, so a calming reception and waiting room is the first key to building trust. Go for soothing colours like green and blue in muted tones, and incorporate some natural materials like wood or stone into your medical décor. Biophilic design has been proven to calm the senses – even if you have to fake it with a decal of a woodland vista.
Have some fun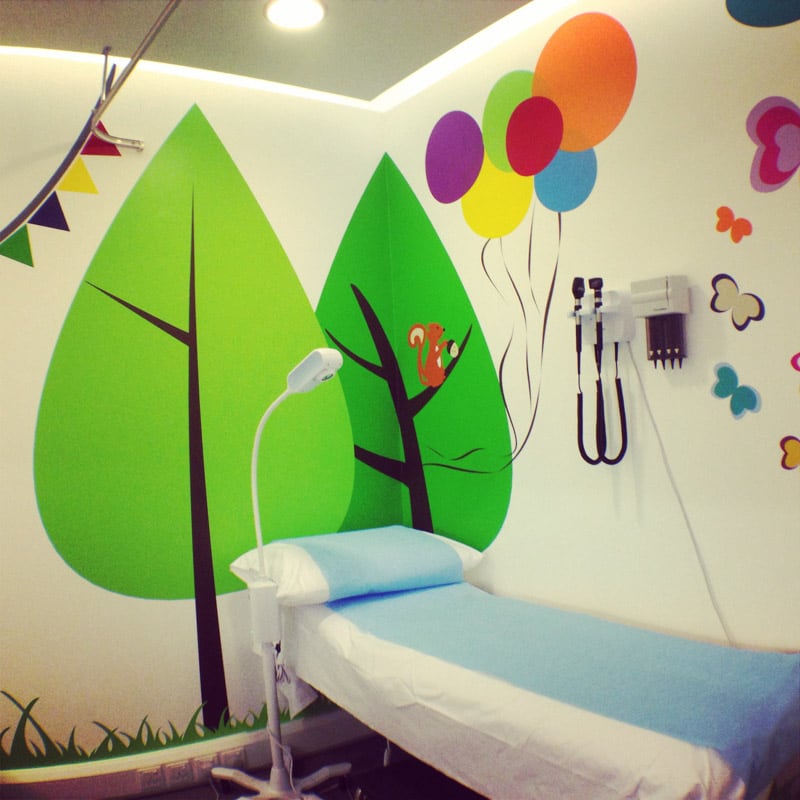 Children respond well to bright, happy colours and well-planned imagery that keep hospital interiors warm and welcoming. Be careful though, too much wacky colour can have an adversely stimulating effect. So if your paediatric ward or children's area needs a visual boost, tell a story with your walls – think enchanted forests full of naughty animals to make them laugh.
Tell the tooth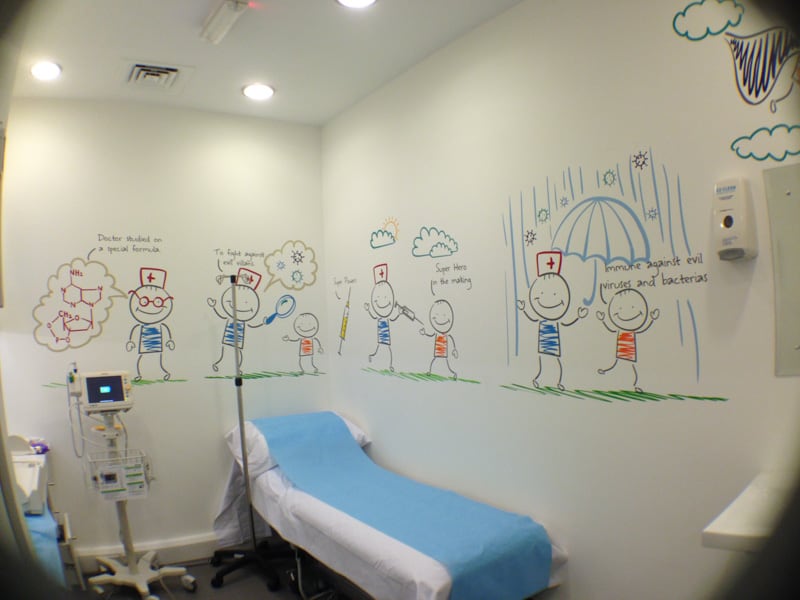 Facts can be pretty reassuring when laid out in black and white. Think about going big on stats, or even diagrams and infographics about the human body. Everyone who walks into your dental clinic, hospital or medical centre will be clued up on their biological make-up.
Create beauty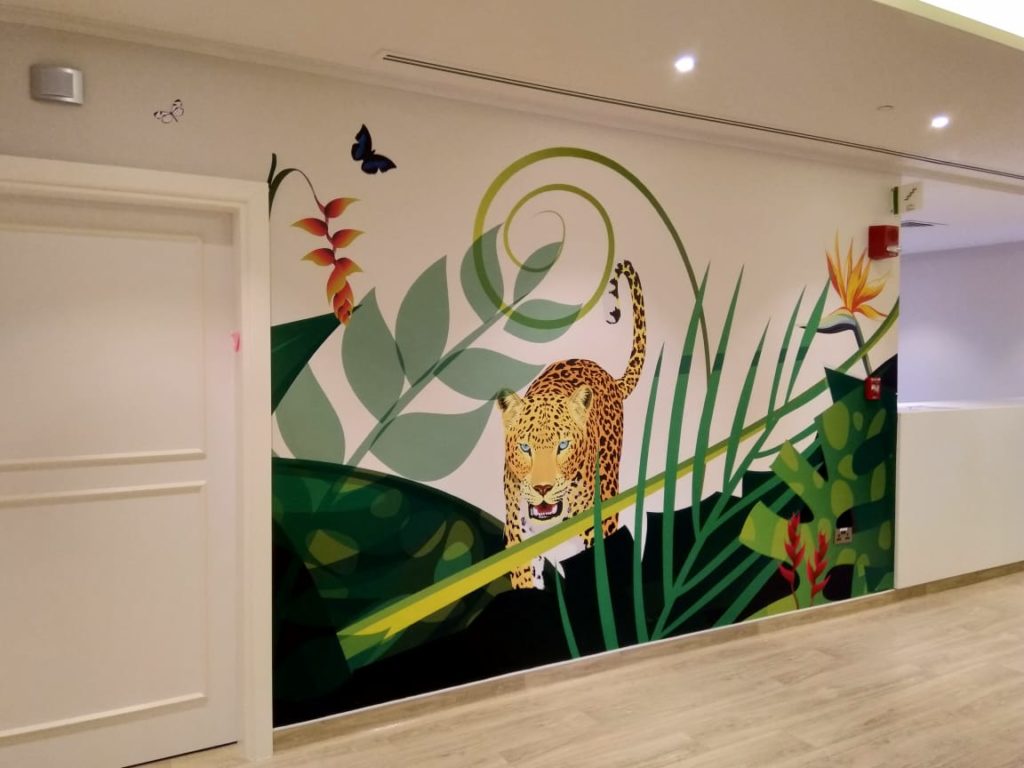 Nothing says premium medical facility like a captivating art piece. For maximum impact, blow up a print to fit an entire wall – your clients will certainly be impressed.
E-Walls Studio specialises in creating happy environments for medical clients. Get in touch to discuss your bespoke interior design needs.
Medical décor from E-Walls
We're extremely proud of our creative work with clinics and hospitals. Here's some pics of our latest project at a premium Abu Dhabi children's hospital: