13 Motivational Quotes For Productive Employees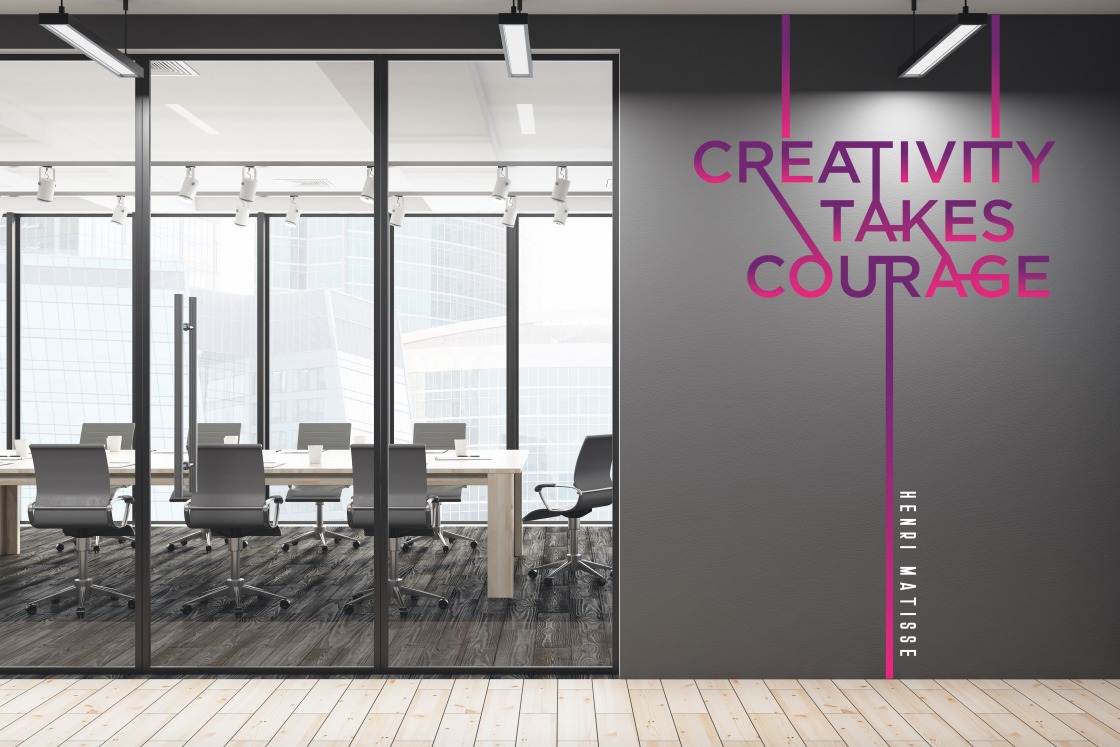 A little encouragement goes a long way. Even better? A LOT of encouragement. In GIANT letters. On the wall. Forever. Ok, doesn't have to be forever (our wall stickers are a breeze to remove and replace). But simple vinyl decals can be a great tool for motivating your workforce, a reminder that you believe in them and value their input. Extra points for something entertaining and thought-provoking. Here's a few motivational quotes worthy of workplace walls.
1.
The successful warrior is the average man, with laser-like focus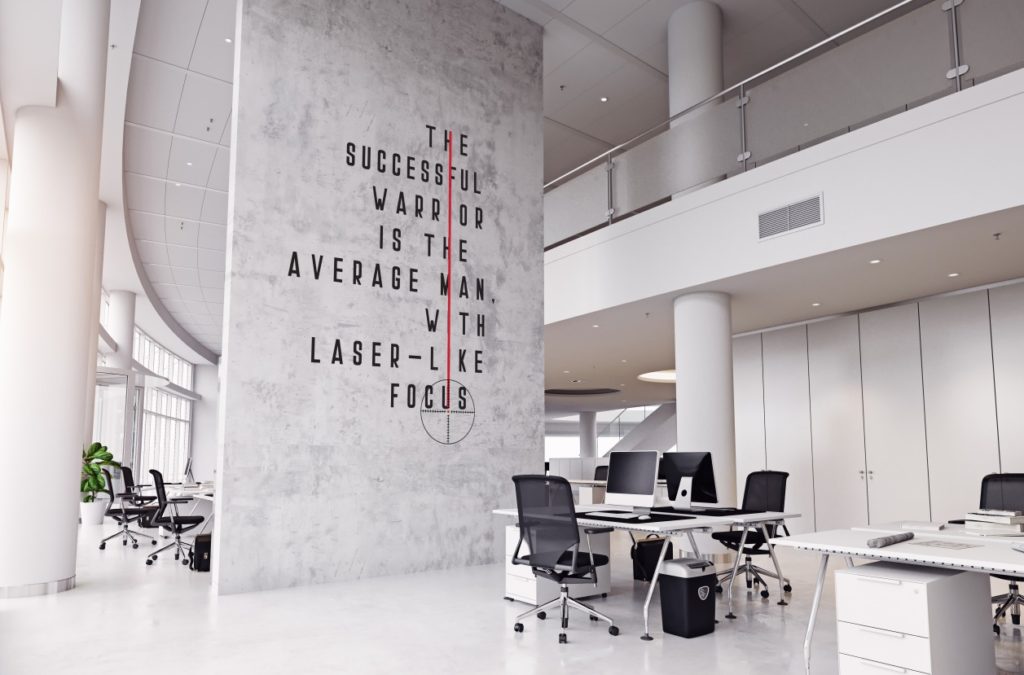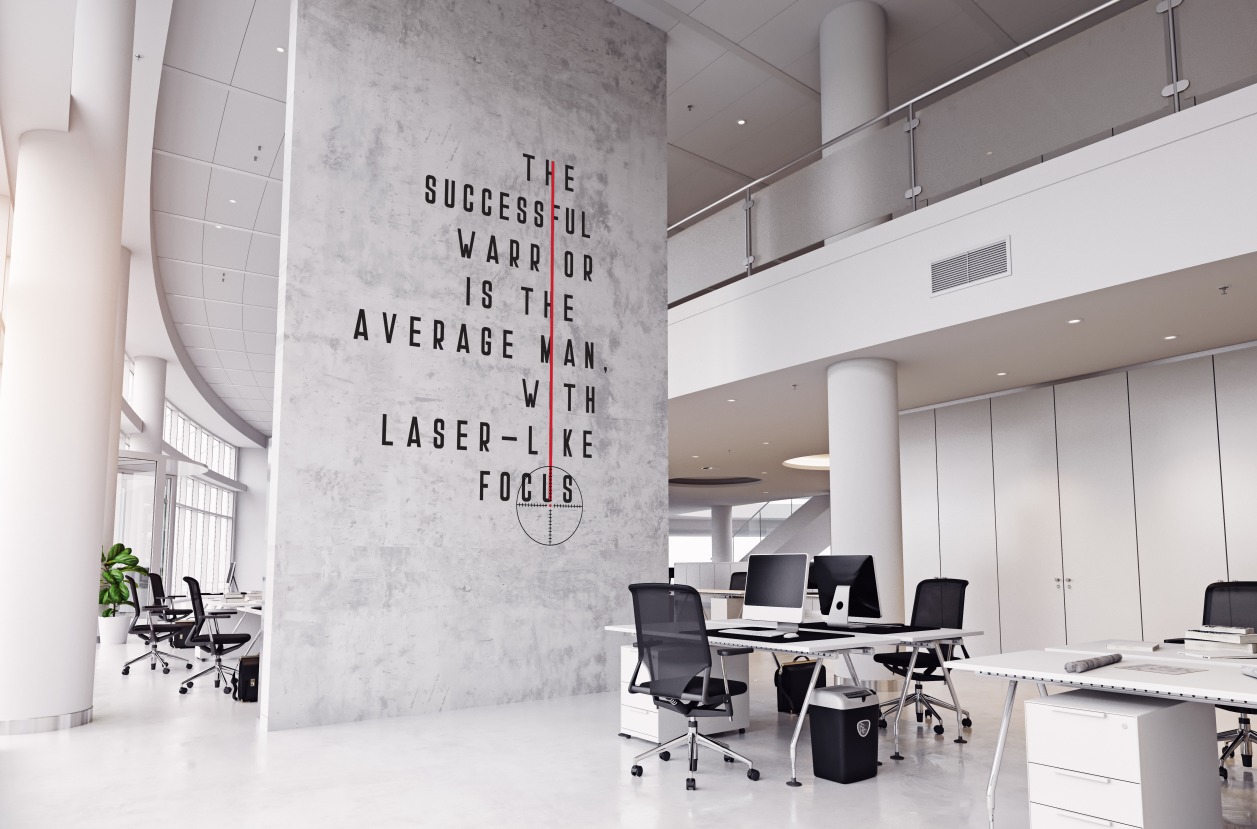 Even the most extraordinary humans are just that, humans. As martial arts legend Bruce Lee suggests, anyone has the potential to be extraordinary with the right attitude.
2.
Nothing is impossible, the word itself says, 'I'm possible!'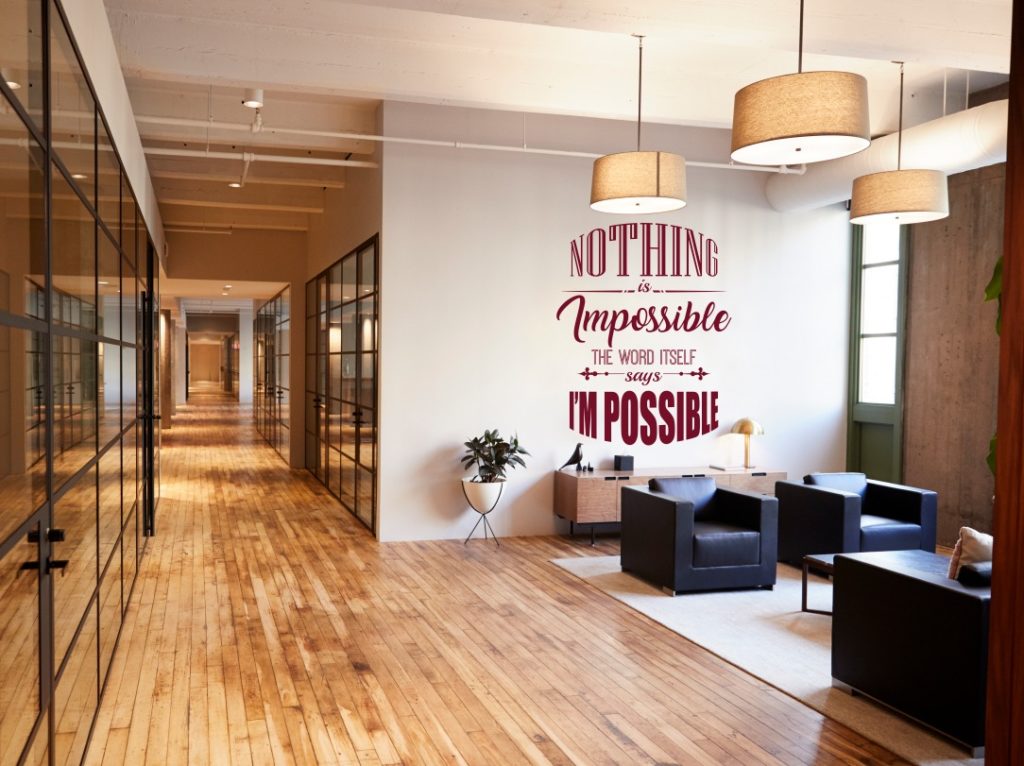 Audrey Hepburn's delightful play on words encourages us to push through perceived barriers and strive for all conceivable outcomes, no matter how improbable they seem.
3.
Every strike brings me closer to the next home run
This reminder to keep your chin up comes from a sporting great, baseball's Babe Ruth. Particularly relevant for a sales team, we're reminded that perseverance in the face of adversity is the only route to success.
4.
Change the way you look at things and the things you look at change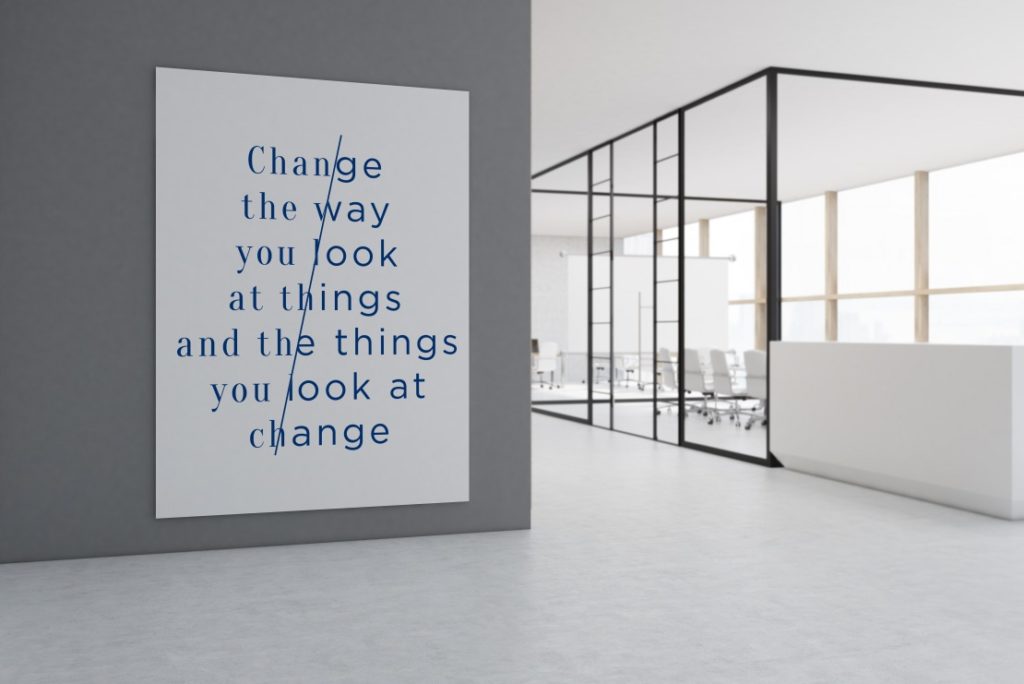 'Father of motivation' Wayne Dyer knew what he was talking about when it came to this stuff. This nugget is about how stepping back, thinking outside the box and gaining a little perspective can lead to new, innovative directions.
5.
You are awesome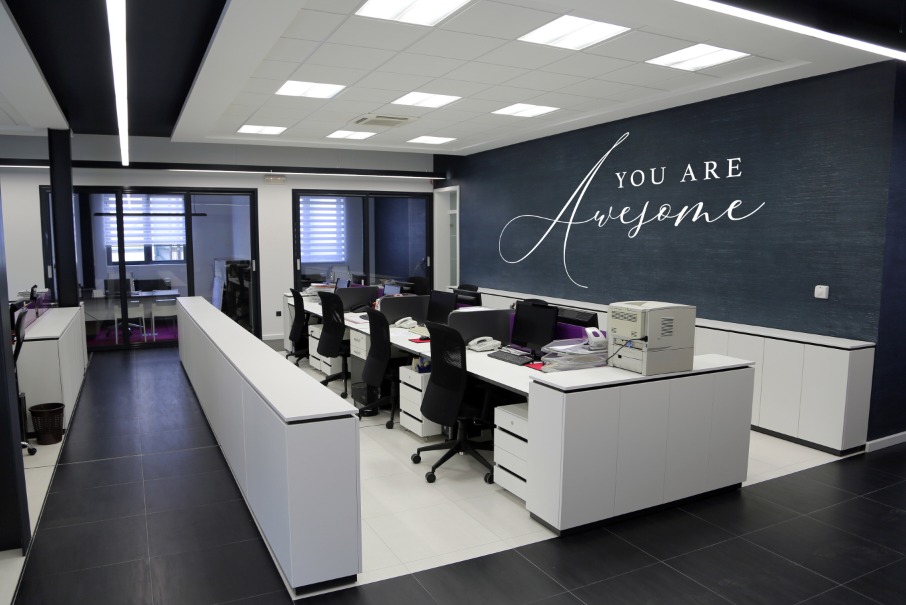 Sometimes it's best to just get to the point.
More motivational quotes that fuel our fire
6. 'Start where you are. Use what you have. Do what you can' – Arthur Ashe
7. 'Even if you are on the right track, you'll get run over if you just sit there' – Will Rogers
8. 'Talent wins games, but teamwork and intelligence win championships' – Michael Jordan
9. 'The most effective way to do it, is to do it' — Amelia Earhart
10. 'Creativity takes courage' ― Henri Matisse
11. 'Well-behaved women seldom make history' ― Laurel Thatcher Ulrich
12. 'If you can dream it, you can do it' – Walt Disney
13. 'YES WE CAN' – Barack Obama
E-Walls Studio specialises in creative wall stickers for corporate offices. Get in touch to find out what motivational messaging we could whip up for your office.