Corporate Décor For The Mindful Age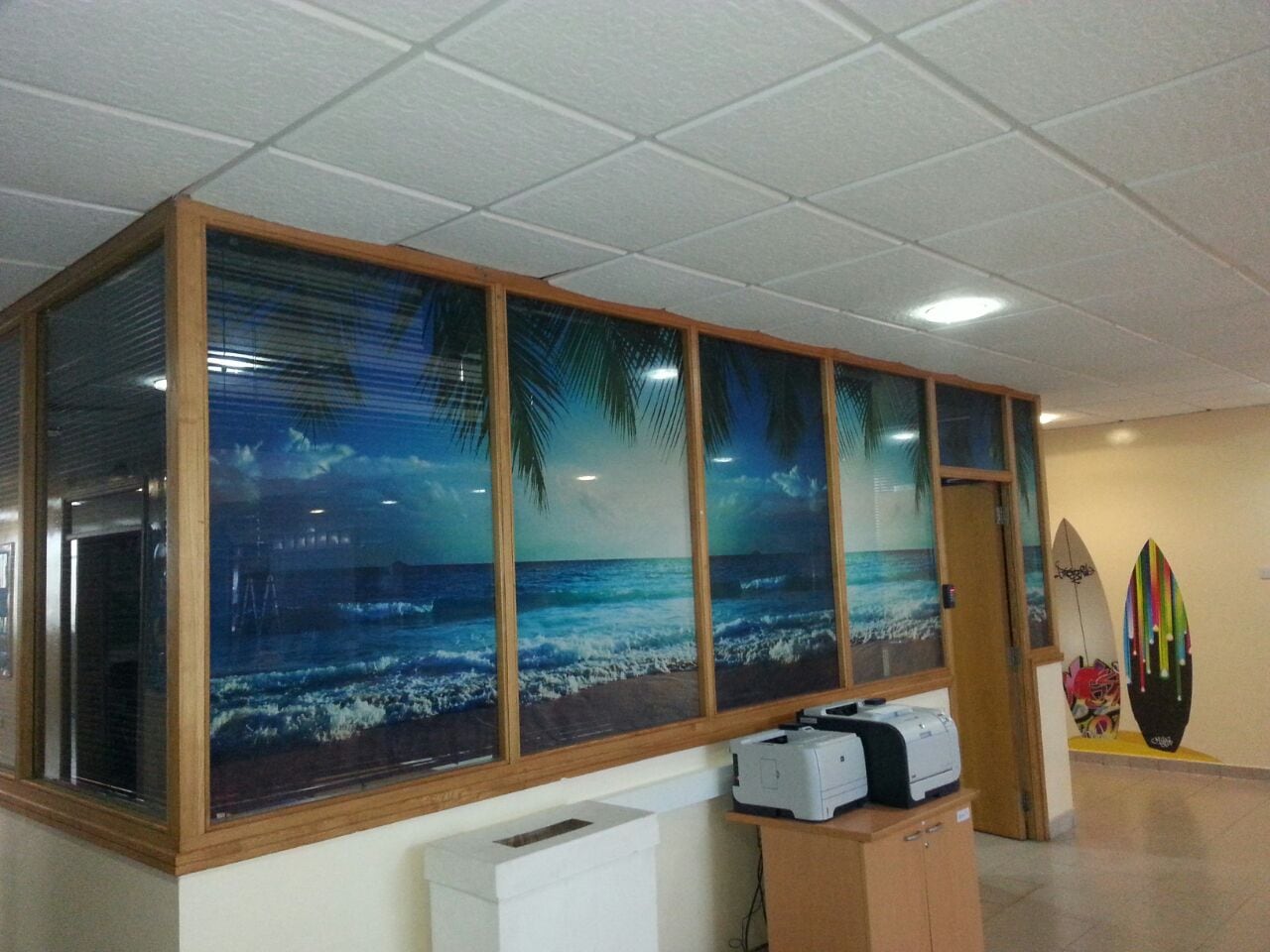 Wellness in the workplace is a valuable consideration for any business. The wellbeing of employees has been proven to correlate directly with productivity, and a mindful approach to interior design can be a key factor. Here's some ideas to help create the right environment for a healthy state of mind.
1.
Don't stress it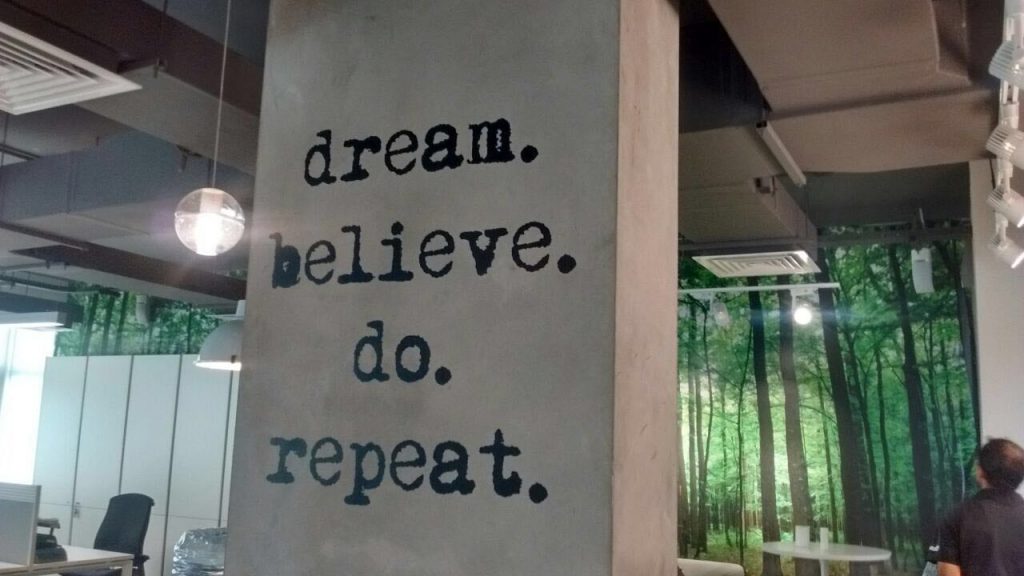 Feeling overwhelmed by the volume of work at hand is detrimental to getting those tasks ticked off. Mindfulness teaches us that taking regular moments to breathe, make lists, stretch, and tackle one thing at a time, alleviates stress to result in a sharper, more productive focus. At the office or in school, use wall stickers with simple reminders to 'just breathe' or encouraging proverbs. Create a 'gratitude wall' or a space for listing achievements using a wipe-clean writable decal and invite everyone to contribute with thoughts, ideas and pictures.    
2.
Ease the anxiety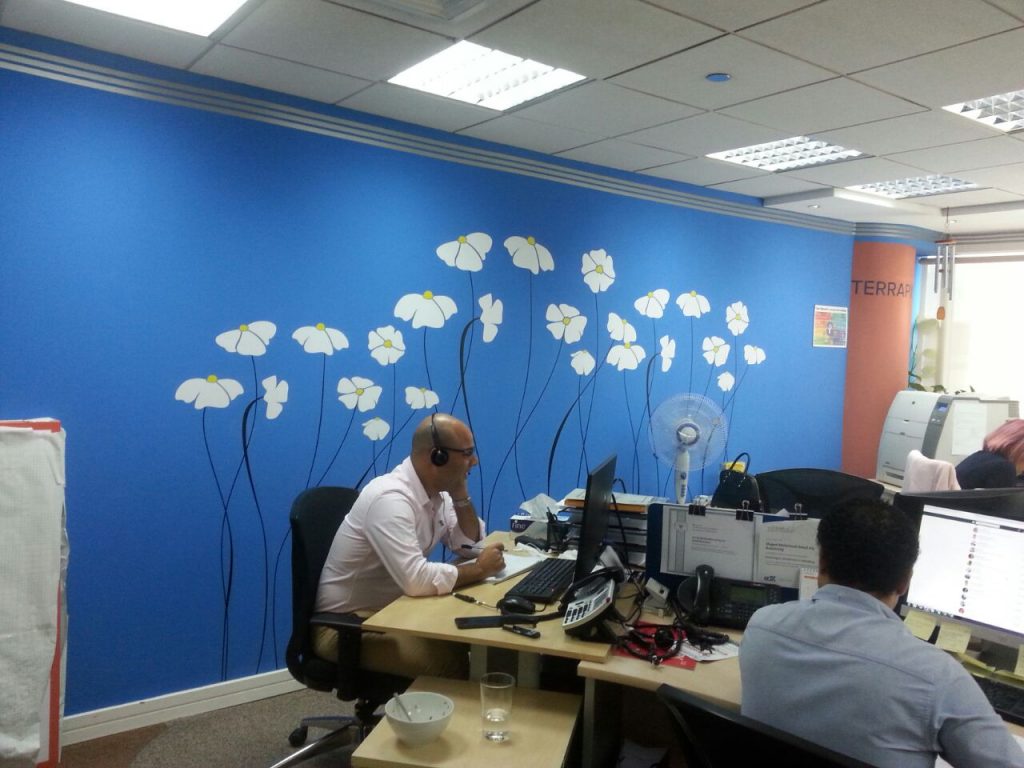 Subtly soothing ways to relieve feelings of anxiety through mindful décor include using calming colours like blue – which has been proven to help reduce blood pressure – and green. Clinics and dentists can be particularly tension-inducing places for both patients and medical professionals, so bring nature indoors with plants or natural materials, and offer visual distractions on the walls. Humorous pictures, diagrams and interesting things to read can all form part of your décor through vinyl decals.
3.
Keep calm and connected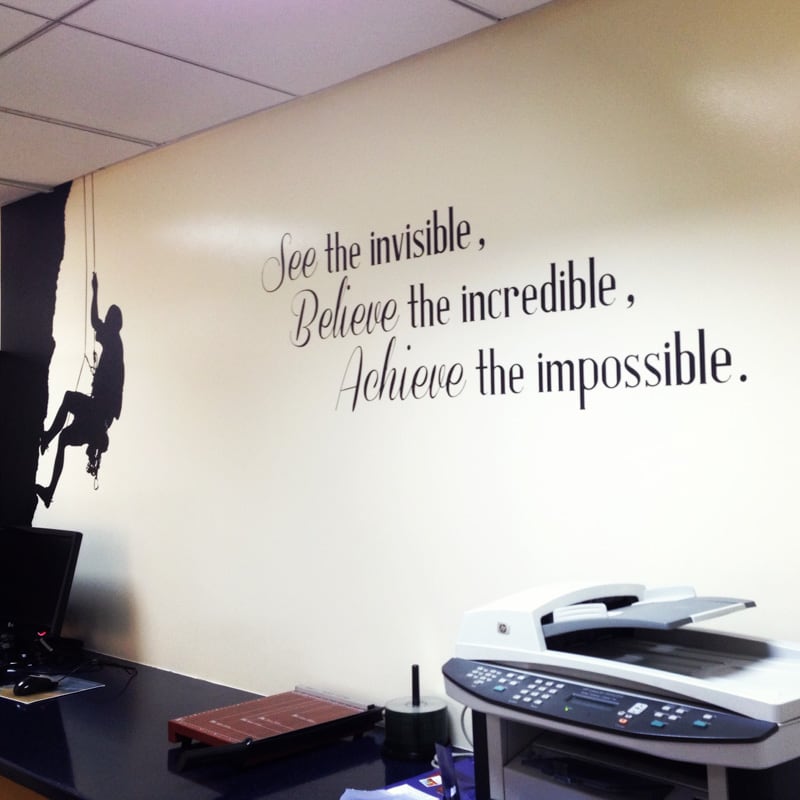 Connection is the key to all relationships, be they personal or professional. Think about how your décor can connect with your clients, and how it can engage employees by helping them to enjoy what they do and feel they're making a valuable contribution. Motivational quotes and funky imagery in the office are achievable with wall stickers, while breakout areas with games can encourage social interaction and a little friendly competition. 
4. 
Hygge for the soul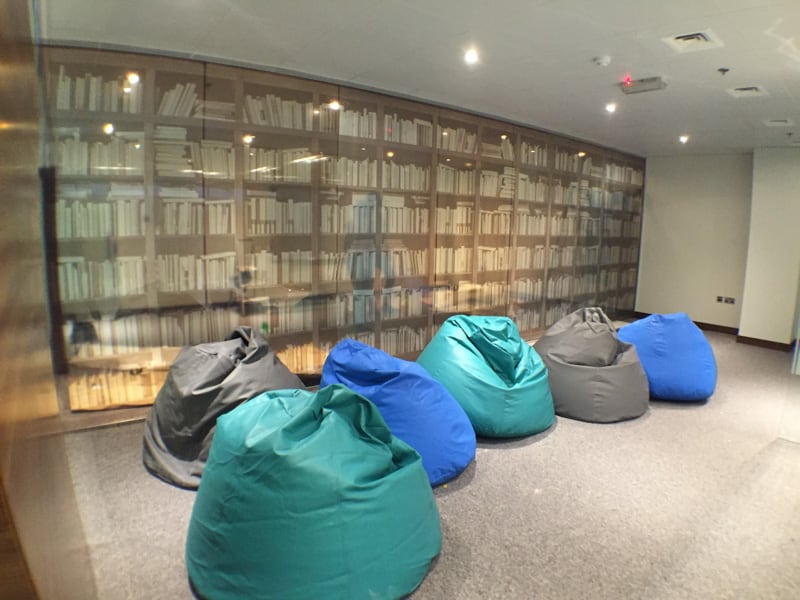 The Danish concept of 'hygge' is about feeling a sense of peace and contentment through the simple things in life. Creating a cosy space for relaxation or meditation can offer some much-needed time out, encouraging reflection and rejuvenation. Homely furnishings like bean bags and sofas create a comfortable environment, and you can fake an inviting ambience with a wall mural of a woodland scene, some rustic brickwork or a bookcase.
Creating mindful environments in commercial spaces is an E-Walls Studio speciality. Get in touch to discuss your corporate décor.